You know what sucks? When you're completing some formalities and some officials tell you that you lack a particular document and they send you home.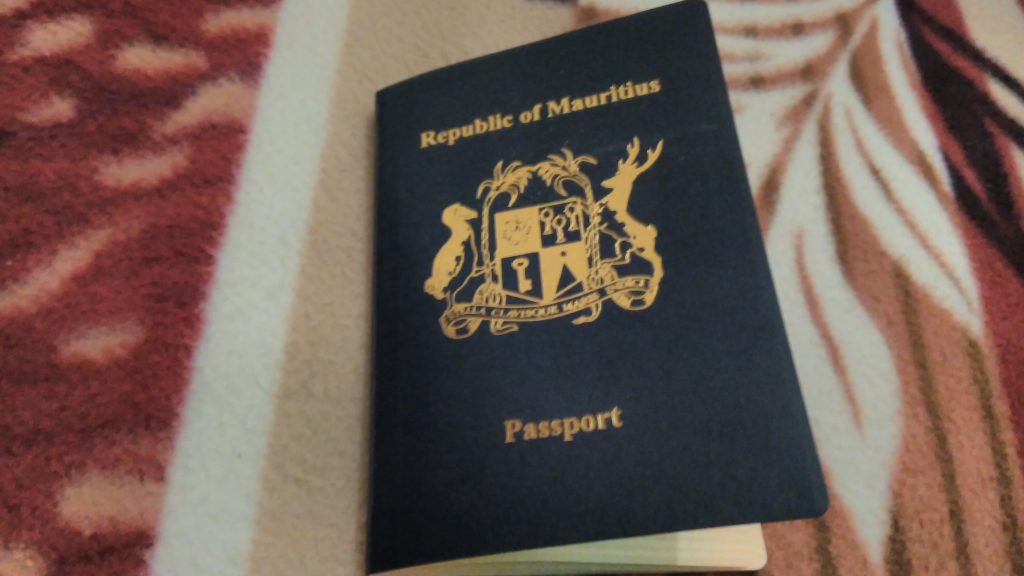 It happened to me when I was applying for a Mauritian Passport. The official government website says: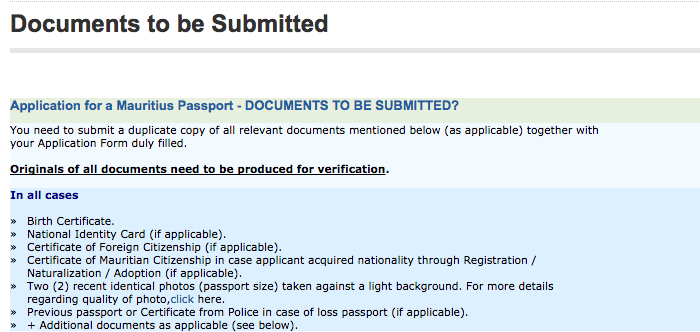 Day 1 (Wednesday)
Printed and filled the Passport form. Got my passport photos shot at a studio. Reached Police Station at 17:00 with all documents mentioned on the website. The officers told me the Immigration Office closes at 16:30. Go Home #1
Day 2 (Thursday)
Went at the Immigration Office again at 10:45. Officer says I do not have a proof of address document. I need to go home and fetch it. I told the officer that proof of address was not mentioned on the website. He replied the proof of address is required by the "Police" to sign the address section of the document.
But I had other plans later that day. Couldn't afford to go home and come back again. Go Home #2
Day 3 (Friday)
Slept till late. Had to go to Friday prayers. Reached Police Station at 15:00. Brought my proof of address (CEB and Telecom bill). Made Police officer sign the proof of address section of the form. However, couldn't submit the form to the Immigration Office because they only take applications from 09:00 – 14:30 (lunch time 12:00 – 13:00). Go Home #3
Day 4/5/6 (Saturday/Sunday/Monday)
Weekends and Public Holiday. The Immigration Offices are closed in Police Stations.
Day 7 (Tuesday)
Managed to submit the form to the Immigration office. Paid Rs 700. Got receipt with appointment on the following Monday between 14:30 – 16:00 to fetch it. They told me to come in person. Go Home #4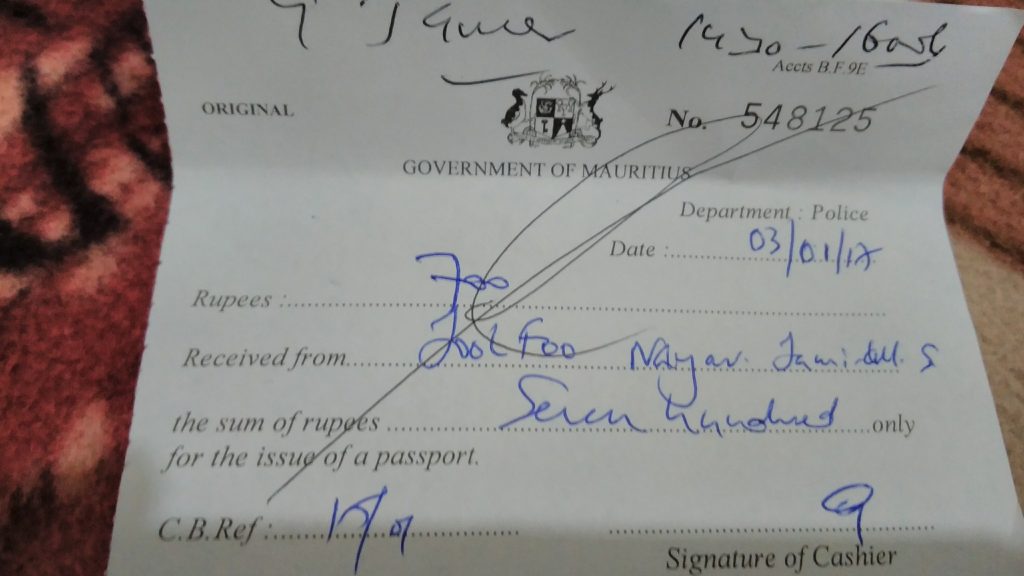 Day 8/9/10/11/12 (Wednesday – Sunday)
4 days waiting periods and weekends
Day 13 (Monday)
Finally the big day. Returned to work from holidays of 2 weeks. Had to take half day leave at work in the afternoon to go fetch the passport. Got the passport within 5 mins reaching the office. Go Home #5
Conclusion
If only the 50 million rupees website had hinted that the Police officers will be requiring a proof of address, it would have saved like a week of waiting and a half-day leave for a common citizen of Mauritius.
Emailing those guys seem not to be an options since the old "gov.mu" mail is still up on the website. Gotta call them when I the motivation to 🙁