I finally got a new laptop using a 450MHz Pentium 2 computer for about 10 years now. The computer still working. It is very solid. Let me introduce you to my new best friend.
Laptop Model: Dell Inspiron N5010
CPU: Intel Core i5 480M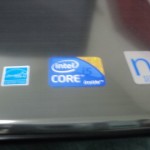 It has a dual core CPU clocked 2.67 GHz (max 2.93 GHz). It has Hyper Threading Technology which allows each core to handle 2 threads. So, it's as if it has virtually 4 cores.
The salesman was advising me to take an i3 version as it would cost Rs 3000 less and the clock difference would be of only 0.14 GHz with the Core i5. However, i decided to go for the Core i5 because it has Turbo Boost Technology which can automatically over-clock the CPU to a maximum of 2.93 GHz when the need arises and the conditions such as temperature and RAM are available.
RAM: 3GB DDR3
The amount of RAM is very sufficient for everyday life tasks. I managed to use nearly 2.8 GB of it when i ran Windows 7 in Virtual Box while being on Ubuntu. Yet, the computer was very stable and fast. Multi-tasking is handled amazingly well by this machine.
Hard-Disk: 320 GB
Graphics: Intel HD Graphics (up to 1270 MB shared memory)
So, there is no dedicated graphics in this laptop. Only old games will be able to run on it despite such a powerful CPU. Modern games are more dependent on the GPU rather than the CPU. If you want a gaming machine, i would recommend you to save money on CPU and buy a decent graphics card.
Anyways, the main reason why i chose the Core i5 CPU over the i3 is that the i3 CPU can only have up to 760 MB of shared memory. Moreover, the integrated GPU of the Core i5 can reach 766 MHz whereas the Core i3 can only reach 667 MHz. So, the Core i5 should handle games a little better. If the laptop would have a dedicated graphics, i would have taken without hesitation the Core i3.
Screen: 15.4″ HD WLED Back-light, Res 1366 x 768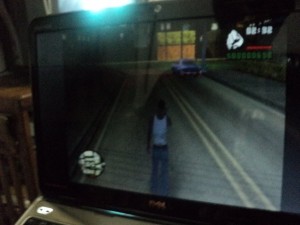 The screen is simply great. Watching a 720p HD video is a real pleasure. However, i am quite disappointed with the viewing angle. It's a bit too limited. Only one person can enjoy the screen fully at a time (some might like this feature though :P).
There was a Toshiba laptop which had an ATI Radeon with 1 GB dedicated graphic memory (up to 1768 MB shared) which i could buy. However, the screen was about 14″ or maybe less. It was displayed next to the one i bought. So i could directly compare them. The Toshiba seemed rather like a net-book. The screen really appeared very small. I couldn't decide whether to take a laptop which a dedicated graphics or take a larger screen. The Toshiba was priced Rs 3000 more but money was not the matter here. It tough to decide,
I finally chose the Dell as i thought whats the point in having a powerful graphics without be able to enjoy it? My dad too preferred this one too. My sister and mother wanted the Toshiba though.
Operating System: None
I was offered the option of whether to take Windows 7 or not. I didn't take it. It saved me 3000 bucks 😀
I installed Ubuntu 10.10 on it. It was superb. However i upgraded it to Ubuntu 11.04. It's new GUI sucks f***king hard. I will post something about it later.
Ports: 3x USB 2.0, 1x eSATA,1x HDMI,1x VGA out 1x ethernet(network), 1x 3.5mm audio out/headset, 1x audio in/microphone, 7 in 1 card reader, 1x DC in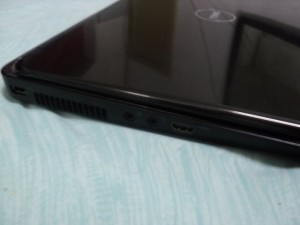 Wireless: Wi-Fi b/g/n, Bluetooth
I connected the laptop to my Orange Livebox w/o any hassle on Ubuntu using Wi-Fi. All i had to do is to enter the WEP key and it connected. I get 100% connection in my room with the doors closed. I downloaded @ nearly 300KB/s there. Such speeds are available only on youtube or adobe etc (i.e. on local servers). Else, my downloads are @ 110-120KB/s
When i installed Windows 7, it didn't detect my wireless devices. I had to download a 80 MB driver so as for it to work. On Ubuntu 11.04, i was able to connect even at the time of installation. Ubuntu FTW!!!!
Input Devices:
UK keyboard with multimedia shortcuts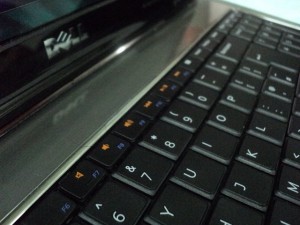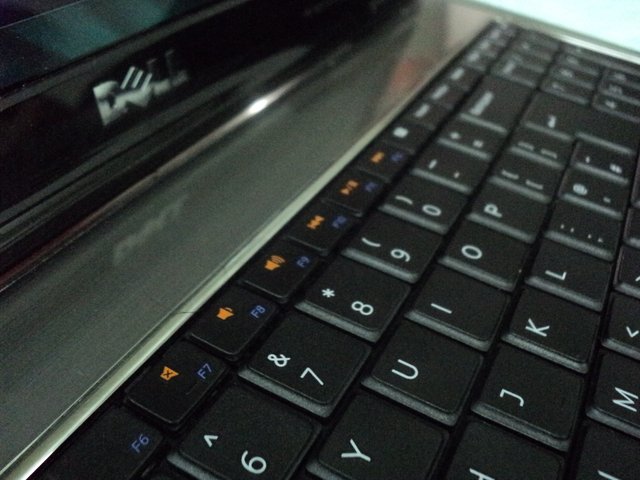 The keyboard is slightly different from the ones i've been using since my childhood. It's still a qwerty keyboard but the places of other symbols have been changed. e.g. the '@' symbol is not in the key 2. The multi-media keys are really crucial nowadays. If you want to use the function keys(F1-F12), you have to press the Fn key.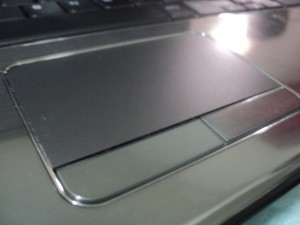 When i first installed Ubuntu 10.10. The multi-touch feature was not working. On Windows 7, i had to download a 80 MB driver for it to work. It didn't work too well though. However, on Ubuntu 11.04, this feature was already available by default. Now, i can pinch to zoom or scroll with 2 fingers. It is really nice to use. 🙂
1.3 MP Webcam, 640 x 480 video @ 30 fps
I now end this blog post. I will post more later. Stay tuned!