It's been more than 1 year and 3 months now since i got my Dell Inspiron N5010 Laptop.
Nothing major happened to it. The DVD-RW drive stopped recognizing discs and the CPU would go to temps higher than 100C when using CPU intensive applications.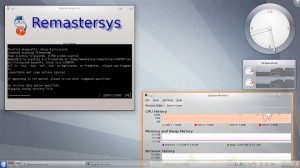 I guess dust has accumulated in the CPU fan preventing proper air ventilation. I can't play Need for Speed Most Wanted for more than 10 mins because of this.
It would be cool if the DVD-RW drive could be replaced with another Hard-Disk but i don't think they'll agree to do it. :S
The warranty is provided by Harell Mallac. Hope the service will be quick and efficient. I know lots of people have the same laptop as mine.
Dunno if they got some privacy policy or things like that.  I'll be formatting my main OS so that there would no stored password on browsers etc. Hope they don't browse my 3rd partition in which i store all my medias, codings etc. :-/