The long awaited Wi-Fi at The University of Mauritius has been officially released since 2 weeks i think. It is a really good move.
As for me, i was concerned whether it would work on linux operating systems. I've completed switched to Kubuntu since some time now.
I tried the procedure on https://mysites.uom.ac.mu/wifi/. I managed to connect to wifiprovisioning successfully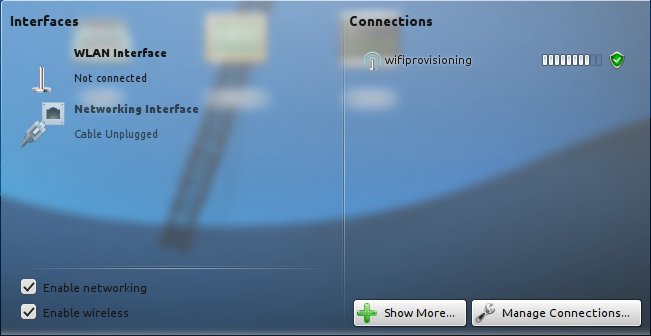 But when i open Firefox and when to google.com. It would redirect to some to some page in "uom-wifi-ca.uomwifi.local" but it would stop there. It was supposed to ask me a username and password and give me a certificate.

The Solution?
I booted on Windows 7. Tried connecting to wifiprovisioning. Downloaded the certificate and saved it on my hard-disk. The file name is "certnew.cer". I switched to Kubuntu again.
I tried connecting to uomstudent directly. It asked for some security fields. I loaded the certificate i downloaded from Windows 7 there. The window should appear like this at the end:-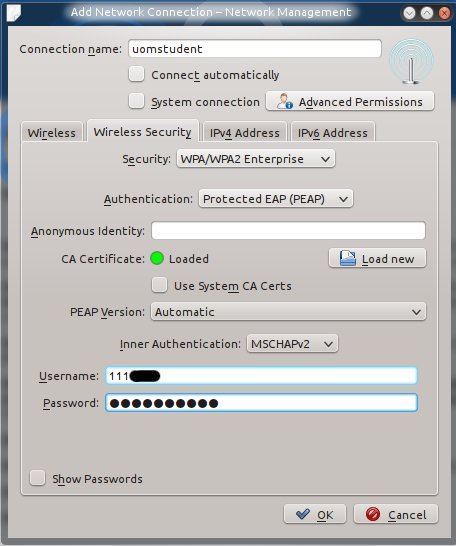 Connected! 😀
The procedure is a PITA for someone who is not an IT guy. I managed to connect after lots of trials and errors. I would be very cool to officially support Linux OSes. Anyways, i am very happy i managed to connect my Kubuntu. I thought it would have been impossible for a Linux device to ever connect (despite having to download the certificate using a windows device). 🙂