Recently WebCup organized a competition to make a website in 24 hours. Have a look at the websites a team of 4 people had to do in 24hrs only!
Ceridian – http://ceridian.webcup.mu
Chesteroc – http://chesteroc.webcup.mu
Esokia – http://esokia.webcup.mu
Extension Interactive – http://extension-interactive.webcup.mu
FRCI – http://frci.webcup.mu
Elite Business School – http://elite-business-school.webcup.mu
Paperboat – http://paperboat.webcup.mu
TNT – http://tnt.webcup.mu
Team Urban Error – http://urban-error.webcup.mu
Wanderers – http://wanderers.webcup.mu
Web Thugs – http://web-thugs.webcup.mu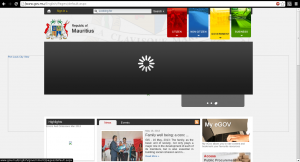 Now compare those to our dear 50 Million Government Website: gov.mu. If such websites can be made in 24Hrs, why did the gov.mu cost Rs 50 Million? Food for thought….