If I drove VW Polo everyday, it would start perfect and run perfect for months. But if I let the car sit for more than 24 hours, on the next day it would have lots of trouble to start the engine.
I'd have to wait for the sun to warm it a little and then It would turn on as if nothing was ever wrong with it.
The Cause:
It turns out that the rotor in the distributor had a huge hole in it.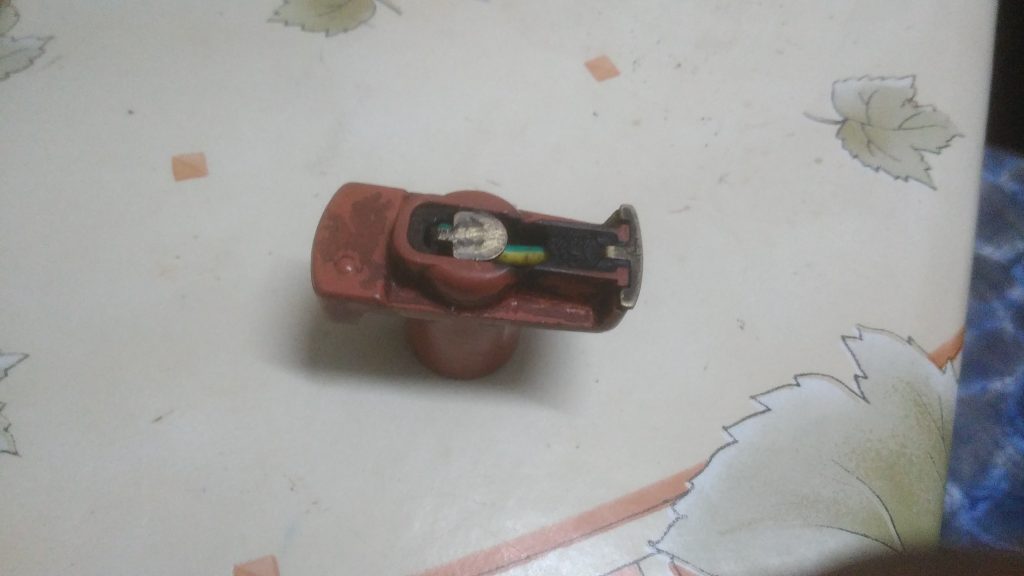 So my dad cut a tiny piece of wire and put it inside the hole linking the 2 extremities of the hole. I think the inner stuff is graphite. He put it back in the car. And lo! It started despite the heavy rain! 😀
The Solution
But we decided to buy a new rotor in a car shop nearby for Rs 300. My car's been great since. Noticed some performance improvement.
Take car of your car. Drive safe.