When the Cyber Tower 1 of Ebene was built, it was a moment of pride for Mauritius. It was such a beauty and projected itself in the future. A cyber future.
Can Mauritius be called a Cyber Island? Maybe when viewed from a European perspective, it is still decades behind but in terms of Human Intellect, I must say Mauritius is a place where lots of computer geniuses are born and trained. We have local communities such as the MSCC which hosts a Developers' Conference on a yearly basis.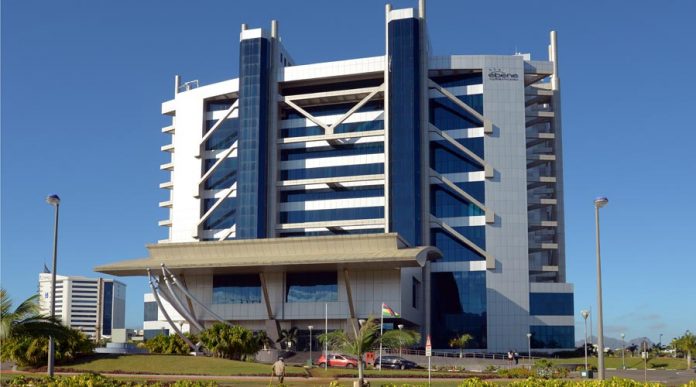 Everything was going fine till our non-elected Prime Minister decided to open his mouth.
Why did he have to do that? I swear the first time I heard the name of "Atal Bihari Vajpayee Tower" was through a Facebook post of one of my friends announcing this nonsense decision. That name doesn't resonate with a common Mauritian at all. I wouldn't mind Dr Abdul Kalam though but who is this guy?
I just heard from the PM that they're renaming Cyber Tower 1 to Atal Bihari Vajpayee Tower soon. *cough* *cough* 🙄#Ebene #Mauritius

Publiée par Nirvan Pagooah sur Samedi 18 août 2018
Why are we revering an Indian politician? Why do we have to revere politicians at all?
Q: Hey, kot to travail?
A: Atal Bihari Vajpayee Tower – Nirvan
Pu dir controlleur descnd moi kot bihari – Keshav
I'd like the Mauritian rupee notes and coins to have all faces removed and have pictures of monuments instead like the Euro. We just went a step backwards. Share if you agree.