PlayStation is maybe not officially supported in Mauritius right now. e.g. most Mauritians choose the US or UK as their country when first setting up their PlayStation.
For the past 3 months I downloaded different demos and free-to-play games. Then PlayStation put a heavy discount on Motorcycle Club, Life is Strange and Rise of the Tomb Raider: 20 year anniversary.  I decided to finally buy my first game. And lo! I couldn't add my PayPal account

I even tried with my MCB Prepaid Card but I'd still get an error.
Fortunately there are numerous PlayStation groups on Facebook for Mauritians. I inquired about the problem there.

Finally a friend suggested me to buy PSN Cards. I quickly googled it and was going to buy a $10 card but then I remembered that my account is configured for the UK. I should get £10 cards instead.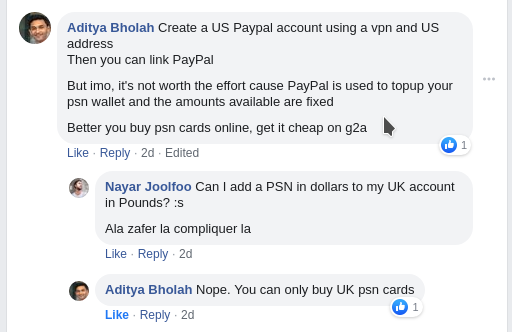 Finally bought my PSN Card from offgamers.com.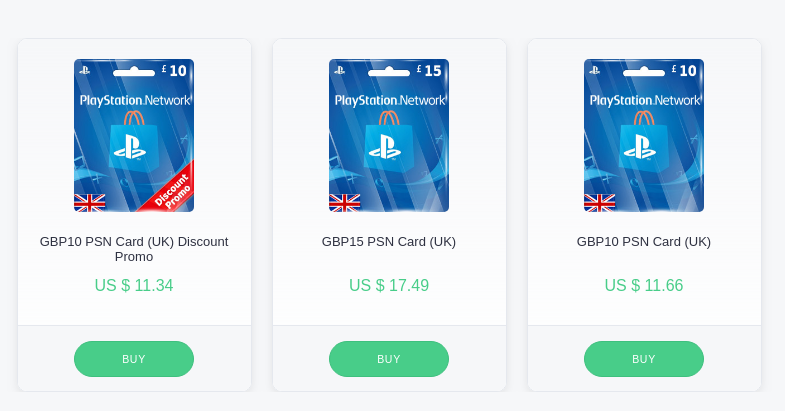 It was very quick and they accepted PayPal as payment. I missed the deal of Motorcyle Club but managed to buy Tomb Raider in time.