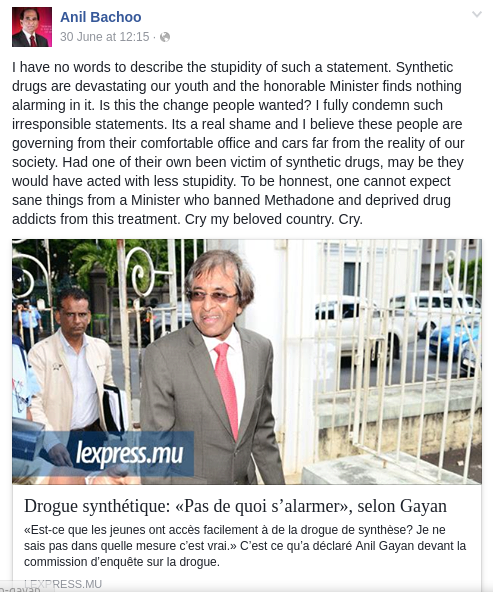 One thing that stroke me in this post in this:
"I believe these people are governing from their comfortable office and cars far from the reality of our society." – Anil Bachoo
Well Mr Anil Bachoo, you're completely right about this. I guess you lots of experience in this field right? huh!
What did you do when National Transport Corporation was reporting "losses"? Instead of finding the root of the problem and find solutions, you just increased bus fare for "ti-dimounes" by Rs 2 for each travel while you continue to drive in your BMW with police escorts.
It's really hard to compare whether the current government is shitter than the previous one. I don't want this aging,money-minded fleet of politicians to tell us what to do. I'm fed up of you all MSM, MMM, PTR, PMSD et al.