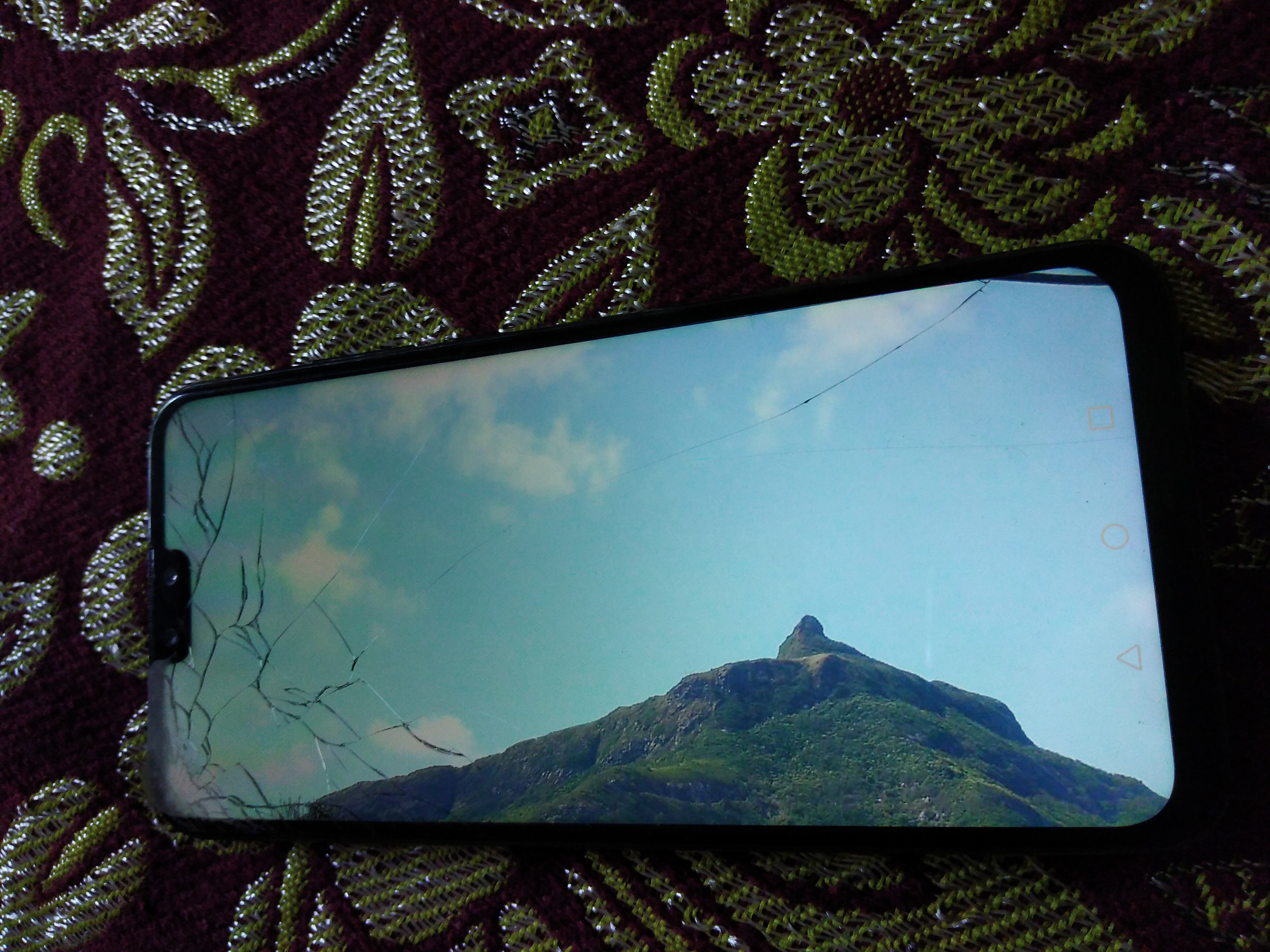 I thought the screen was unbreakable but I was wrong. I owned this phone for more than 1.5 years. It fell multiple times: on the road, on the carpet, on the floor in my room. But it didn't get a single scratch on the screen. I was impressed. And yeah, I didn't put any screen protector nor a casing during this time.
However one day, the phone fell on the floor in the gym changing room. It was marble tiles and boom! The screen cracked 🙁
I am however able to use the phone like this, it is not presentable if you're doing a demo in front of a client.
Mobile repair shops in Curepipe and Rose-hill are quoting me Rs 2500 – Rs 3200 to replace the screen while the official Huawei support centre for Mauritius told me it would cost around Rs 3200 to replace. However the will have to order the screen which will take 2 weeks.
Should I get a cheaper replacement screen in a shop or get the original one from the official repair centre? With the specs of the phone, it can easily be used 2 or even 3 years more. 4GB of RAM is quite good.