Yes you can. But in reality, you shouldn't unless you have unlimited mobile data.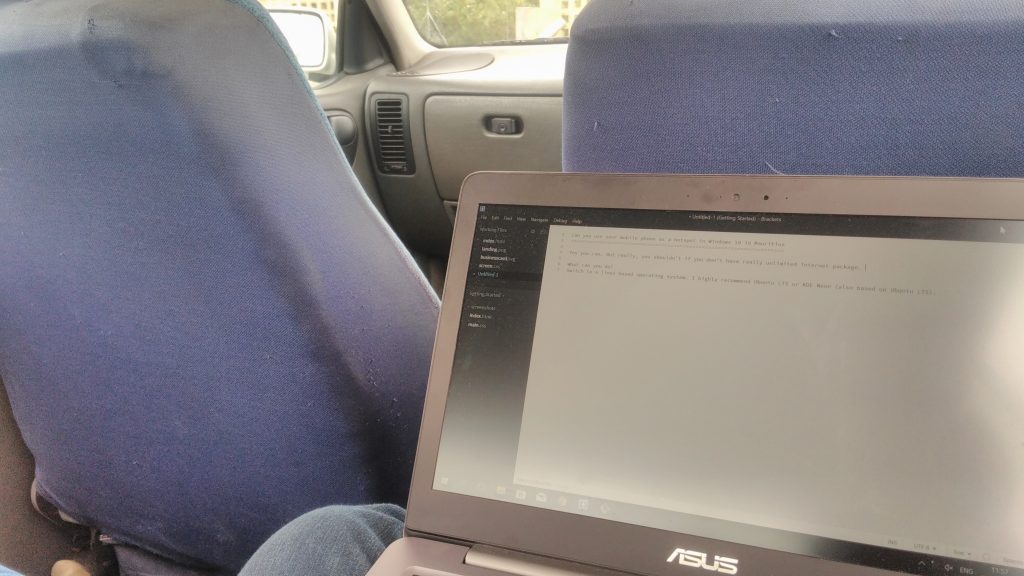 Since Microsoft can decide when to send updates to your laptop and update it whenever they want, you won't have an idea whether you 100MB mobile data will be sufficient to write that that job application email or browse Facebook for 10 minutes.
A linux operating system on the other hand allows you to have control on when you want it to be upgraded. I highly recommend Ubuntu LTS or KDE Neon (also based on Ubuntu LTS). I also recommend Chilli's Zeness Pack which give you 750MB of mobile data for Rs 75 per month. I think it's a really good deal. The Chilli network is not always available in some remote areas though.